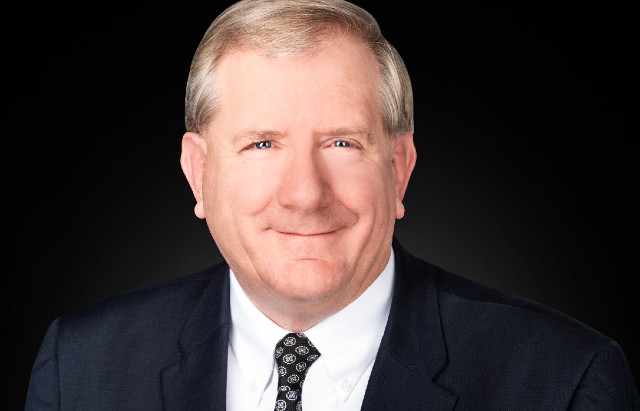 Dr. Kevin R. Hardwick was still a senior in high school when he was elected to a seat on the Susquehanna Valley Board of Education in the Binghamton area. After serving his three-year term on the school board, Dr. Hardwick was elected councilman in the Town of Binghamton, New York; a post he held for eight years. In 1986 he was appointed Administrative Assistant to the Majority Leader of the New York State Senate, Warren M. Anderson. He served in this capacity until Senator Anderson's retirement in December of 1988. Along the way, he received his Ph.D. in Political Science from the State University of New York at Binghamton.
Dr. Hardwick and his family moved to the City of Tonawanda in 1989 when he accepted a job in the Political Science Department at Canisius College. In addition to teaching introductory American government courses, he also teaches courses in public policy, public administration, state & local government, the presidency, American Catholics in the Public Square, and urban politics. He is a former chair of the Political Science Department and currently serves as the Director of the Urban Studies Program. Dr. Hardwick has been extensively utilized by the local news media as an expert analyst and is also the creator and former host of Hardline with Kevin Hardwick, a weekly WBEN radio program on local politics.
Dr. Hardwick was a member of the City of Tonawanda Charter Review Commission and was elected First Ward Councilmember in the City of Tonawanda in 1995. He was re-elected to this post twice. In 2009 he was elected to the Erie County Legislature representing Grand Island and the Tonawandas. He has been re-elected five times. His unique blend of formal training and practical political experience contributes to lively discussions in all of his classes. These same characteristics have served him well as an Erie County Legislator.
Dr. Hardwick has been married for 41 years to the former Deborah Louise Maiurano. He is the father of one daughter, Aubrey; and three sons, Jeremy, Matthew, and Brian. He also has two granddaughters, Kaile and Julianna; three grandsons, Max, Raphael, and Landon; and one great grandson, Grayson.