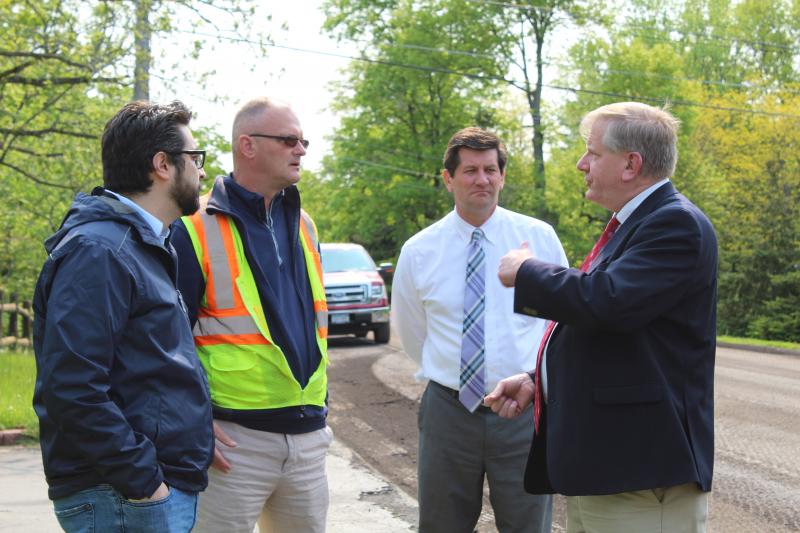 Grand Island, NY – In the 2019 Adopted Erie County Budget, more than $40 million was allocated for rehabilitation and maintenance of County-owned roads, bridges and culverts. Some of this additional funding was developed by Erie County Legislator Kevin Hardwick in the 2019 budget amendments.
The Erie County Department of Public Works began road and infrastructure projects a few weeks ago, and County roads in the Town of Grand Island will see numerous milling and paving projects this year. These including the milling and overlay (re-paving) of Love and Bush Roads, both of which projects have just commenced.
Erie County Legislator Kevin Hardwick visited the road construction sites on May 31st with County Executive Mark Poloncarz to monitor progress. Legislator Hardwick said: "I am grateful the County Executive agreed with me and prioritized these road projects in Grand Island this year. While there is some slight inconvenience due to the work being performed, I know the residents will be very satisfied with the investments the County is making."
Both Bush and Love Roads are expected to be paved during the first week of June, and Baseline Road, from Whitehaven to East River Road, will be milled and re-paved later this month.