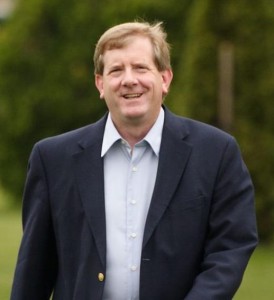 On the same day that a federal judge ruled that the City of Detroit could file for bankruptcy, a slim majority of the Erie County Legislature voted to approve the 2014 budget. I was not part of that majority. I voted against the budget, as I had too many concerns that its passage takes the first steps toward a return to the days of red and green budgets.
To avoid joining Detroit in bankruptcy court, we need to make the tough decisions now. If we fail to do so, the difficult decisions of today will become the impossible ones of tomorrow. My major criticism of the 2014 budget involves the county executive's plan to borrow from the state to pay for $8.6 million of our current pension costs. The loan would be repaid with interest during a 10-year period. So in 2015 we would presumably be paying for that year's pension costs, as well as part of our deferred 2014 costs. This is the sort of practice that led us to red and green budgets and has landed Detroit in bankruptcy.
One of the justifications given by the administration for its proposal is that pension costs will come down. After years of inaction, New York State has finally begun to reform the pension system, resulting in significant savings to taxpayers. For example, most county employees are in Tier 4 of the state pension system, and the county makes a contribution equal to about 20 percent of their salaries to the state retirement system. By contrast, new employees are in Tier 6 where the county's pension contribution is slightly under 11 percent of salary. As time goes on, a greater portion of county workers will be Tier 6. Even so, kicking the can down the road is something we need to avoid.
Together with four of my colleagues, therefore, I proposed amendments to the budget that would have allowed us to pay for our full pension obligation by cutting expenses elsewhere. These cuts were not easy and included the elimination of several positions. They were, however, the responsible thing to do. Unfortunately, we could not muster enough votes and the amendments did not pass. This leaves us with assurances from the county executive that if good things happen next year we may not have to follow through with his plan to borrow from the state to pay for our current costs.
This could indeed happen, as there are a number of promising possibilities that could turn in our favor next year. Let's hope they materialize. Otherwise, Detroit may have company.
If you have thoughts you would like to share, I would love to hear from you. I can be contacted by phone at 858-8672 or via email at kevin.hardwick@erie.gov.