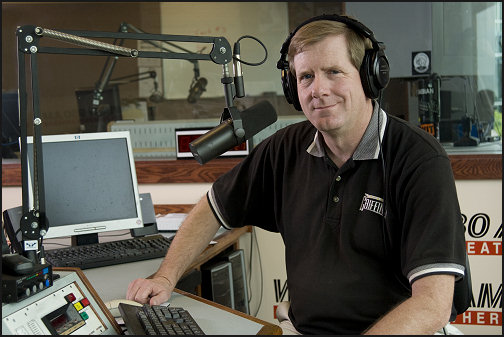 Last month my column dealt with the state's School Tax Relief (STAR) program and the need for everyone with Basic STAR to re-register with the state to continue receiving this substantial tax exemption.  I have spent several weeks knocking on doors reminding people to do so.  Along the way I have encountered many people who either did not receive their letter from the state or mistook it for junk mail and disposed of it.  I have also met a number of people who qualify for the Enhanced STAR program, but are still receiving the basic one and other homeowners who never signed up for either STAR program.  Some confused it with the on-again, off-again STAR Property Tax Rebate and assumed it had been discontinued.
This has led me to conclude that there are hundreds of thousands of dollars, if not millions, in unclaimed STAR benefits sitting in Albany that should be in Erie County.  Getting those dollars here, where they could do more good for our local economy and enhance our job creation efforts, should be a priority for local officials.  That is why I have introduced a resolution calling for the county's Director of Real Property Tax Services to lead a task force of local assessors and other officials to insure that county taxpayers are receiving all the benefits for which they qualify.  I hope this resolution passes soon so the task force can get to work.  In the meantime, it might make sense to review requirements for the STAR programs.
Homeowners who have a combined income of less than half a million dollars are eligible for the state's Basic STAR program for their primary residence where the state pays a portion of the homeowner's school property tax bills.  The Basic benefit varies by school district, but is normally around $500, give or take.  Everyone currently receiving Basic STAR must re-register by the end of the year to remain eligible.  If you are enrolled in Basic STAR and have not gotten your letter from the state, you should start asking questions.
The Enhanced STAR program is for situations where at least one of the homeowners is 65 and the combined income of homeowners and their spouses living in the home is less than $81,900 per year.  The benefit is a little more than double the Basic one.  People currently receiving the Basic Star benefit should also be aware that the upgrade from Basic to Enhanced is not automatic.  If someone who turns 65 fails to apply for the Enhanced STAR benefit, they will continue to receive the Basic one.  More information can be obtained by visiting the NY Department of Taxation and Finance's web site at www.tax.ny.gov or calling them at (518) 591-5233.
If you have thoughts you would like to share, I would love to hear from you.  I can be contacted by phone at 858-8672 or via email at kevin.hardwick@erie.gov.