There's something about an economic crisis that causes both people and institutions to act more cautiously and, I would argue, responsibly.  With almost daily reminders of the precarious state of our national economy and renewed questions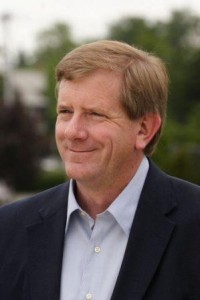 regarding the prospects for a "double dip" recession, everyone seems to be afraid to spend money on anything other than the essentials.  Given the uncertainty that exists, it would be foolish to do otherwise.  Cutting back, though, is neither fun nor easy.
This past Sunday morning I listened to the pundits on public affairs shows talk about the national debt debate.  One of them said that there is a reason that drinking alcohol, doing drugs and going into debt are all addictive.  That is because, he continued, they seem fun to do and are not fun to quit.  But we know that quit we must.  In the case of the massive federal debt, this will necessitate a very painful period of withdrawal that will only get worse the longer we prolong it.
Fortunately, in recent we have been able to get a handle on our debt in Erie County.  Not too long ago we seemed to be borrowing for everything.  Now, with the aid of the Erie County Fiscal Stability Authority (a.k.a.  "the control board"), we have been able to refinance much of our debt at lower interest rates making use of the control board's superior bond rating.  This is one of the silver linings to the very dark cloud hanging over Erie County since the days of the Red/Green Budget fiasco, as unlike most counties in the state we have a control board and can employ it to reduce our debt burden.
This is why recent actions by a majority of members of the county legislature are so disturbing.  Recently, we were asked to authorize a $90 million Revenue Anticipation Note.  As the name suggests, this short term loan allows the county to continue to meet its financial obligations until anticipated revenue arrives with which to repay the loan.  This short-term borrowing was unanimously approved.  At the same time, the county executive requested we approve a "declaration of need" that would have enabled the control board to see if they could obtain a lower interest rate than the county comptroller for the loan.  The majority of legislators, for what I believe were political reasons, voted to send this request to committee.  With financial markets in turmoil, this is no time to be playing politics.  I am, therefore, seeking a special session of the legislature to authorize the control board to borrow on our behalf if it can obtain a more favorable interest rate than the comptroller.
If you have thoughts regarding this important issue, I would like to hear from you.  I can be contacted by phone at 858-8672 or via email at kevin.hardwick@erie.gov.