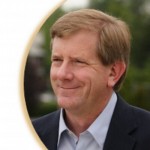 It has been a couple of months since the Erie County Legislature and the county executive reached an agreement on the 2018 county budget. The process was a rather smooth one, and the result provided the necessary funds for the high-quality services our citizens deserve. A small cut in the property tax rate was icing on the cake. Having done our jobs, we now look to our representatives at the state and federal levels to do theirs. This is because the federal and state budgets have huge impacts on the operation of county government. As things stand now, we have much about which to be concerned.
Let's begin with the federal budget. The federal government begins its fiscal year on Oct. 1. So since Oct. 1, 2017, the federal government has been in fiscal year 2018. In a way, it is kind of like the new car models where you could have bought a 2018 model in the fall of 2017. Whereas the 2018 car models were available in October of 2017, however, the federal budget was not. In fact, we have not had a federal budget in several years.
Instead, Congress and the president have approved a series of short-term spending bills known as "continuing resolutions." This is what expired last month and briefly shut down the federal government. The continuing resolution provided funding for another three weeks. That, of course, will expire in about a week. If not renewed, therefore, we face the prospect of another shutdown. The recent brief shutdown did not have that great of an impact on Erie County government. A longer one, though, could imperil many of the services that we provide to our citizens, as we administer a wide array of federal programs and rely on them for reimbursement of program costs.
The real solution, of course, is for our elected officials at the federal level to get together and pass a true annual budget, as opposed to the endless string of short-term fixes. This would allow folks at all levels of government to better plan for the future. One more note on the federal government is in order. In about a month, the federal government will reach its borrowing limit. If Congress fails to raise the debt ceiling and the federal government defaults on its obligations, we will be in real trouble. The government has survived shutdowns. But if the full faith and credit of the federal government are compromised, the entire world will feel the effects.
Like the federal government, New York State does not operate on a January to December fiscal year. Instead, Albany's new year begins on April 1. I always found it curious that the state would choose April Fools' Day to begin its budget cycle. You can insert your own joke here. This year there is a huge multibillion-dollar hole in the state's budget. Many of Gov. Andrew Cuomo's proposals to balance his budget will severely impact the state's 62 counties. As a result, we are keeping a close eye on state budget deliberations and are in constant contact with our state representatives.
Since I originally wrote this article, Washington has apparently gotten its act together. Congratulations to them. Albany is on the clock.
If you have thoughts you would like to share, I would love to hear from you. I can be contacted by phone at 858-8672 or via email at kevin.hardwick@erie.gov.